Détails de la nouvelle
Connexion
Dernières nouvelles
<-- Retour au nouvelles archivées
---
Quebec government lawyers and notaries vote to strike
12-10-2016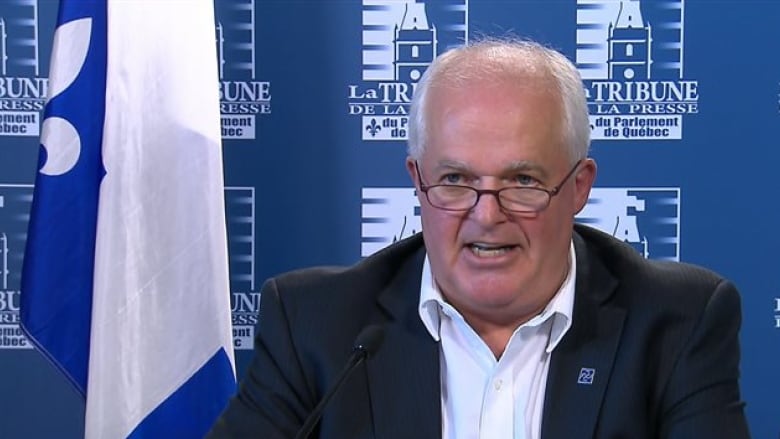 Jean Denis is the president of the government lawyers and notaries union. (Radio-Canada)
Members of the union representing 1,100 government lawyers and notaries have voted 84 per cent in favour of a general strike starting Oct. 24.
The vote by members of Les avocats et notaires de l'État québécois (LANEQ) took place Tuesday evening.
It will mean lawyers and notaries employed by the Quebec government will suspend work on all legislation, legal advice and representation in court.
The union is asking for better working conditions, saying they are an integral part of the functioning of public institutions.
They have been without a collective agreement since March 2015.
"The signal from our members is clear," wrote union president Jean Denis in a statement. "The strike has become the only way to bring it back to the negotiating table."
This will also affect Investissement Quebec and the Quebec Revenue Agency.
http://www.cbc.ca/news/canada/montreal/quebec-lawyers-notaries-strike-vote-1.3802416