Détails de la nouvelle
Connexion
Dernières nouvelles
<-- Retour au nouvelles archivées
---
Crown prosecutors seek to skip conciliation step, move to strike option
01-09-2016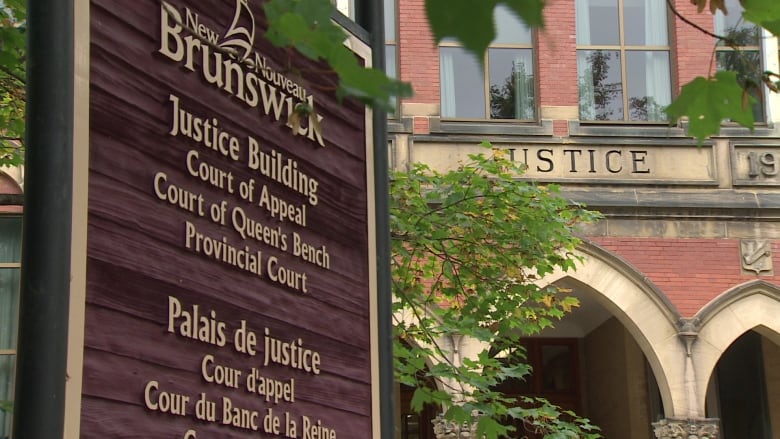 A significant backlog in court cases, particularly at the provincial court level, is expected if Crown prosecutors go on strike. (CBC)
The union representing Crown prosecutors in New Brunswick wants the labour board to declare an impasse in contract negotiations with the province to give them the right to strike "sooner rather than later," likely before the end of the year.
It comes after 97 per cent of members rejected the government's latest offer of a one per cent wage increase for each of the next four years, said Steve Hindle, a vice-president with the Professional Institute of the Public Service of Canada.
"The government doesn't seem to be willing to change its position and it's not giving us any indication that further discussions would result in any material difference to a tentative agreement, so we would be encouraging [the labour board] to say we're at a deadlock," said Hindle.
"Based on the current state of affairs, I think it's very likely that we will see some job action by the Crown prosecutors probably by the end of 2016," he said, possibly sooner if the labour board agrees to skip the conciliation board step as being nothing more than a "pro forma exercise."
Hindle expects a decision by the New Brunswick Labour and Employment Board as early as this month.
A strike would result in "a significant backlog" in the court system, primarily provincial court, said Hindle.
Only 28 of the province's 61 prosecutors would be deemed essential and continue to work through any job action to handle "the more serious cases."
"There is going to be an awful lot of waiting that people will have to do if they're expecting a court date," he said, urging the province to "consider making a better offer."
Lowest salaries in Canada

New Brunswick's prosecutors have been without a contract since March 31, 2013.
They are the lowest paid prosecutors in the country, earning between $42,562 and $115,804, said Hindle, referring to 2009 statistics, the latest available figures and the ones used in the current negotiations.
By comparison, prosecutors in neighbouring Nova Scotia are paid between $56,096 and $125,000, while those in Ontario have the highest salaries at between $74,520 and $196,965.
"It's completely unacceptable for the government to offer our members a symbolic one per cent wage increase and no improvements in their working conditions after years of salary freezes and an ever-increasing workload," Chris Titus, president of the New Brunswick Crown Prosecutors' Association, said in a statement.
"All we're asking is to be compensated fairly for our efforts and expertise."
Government remains 'hopeful'
Vicky Deschênes, a spokeswoman for the Department of Human Resources, said it would be "premature for government to comment on the details."
But she described it as "an active file."
"The bargaining process has not been exhausted and we remain hopeful the parties will reach an agreement," she said.
Hindle said wages are "the big stumbling point."
But he also believes "pent up frustration" over the government's switch to a shared-risk pension model for public service employees — and the ongoing lawsuit — has also played a role.
"We think of it as the total compensation that the province gives to its employees and even though it wasn't at the bargaining table, pensions has been hanging over the relationship with this government and the previous government and it's affecting how people deal with the offer," he said.
Hindle contends it might be time for the government to consider legislative changes to allow pension arrangements to be handled through contract negotiations.
"It's part of compensation, so why isn't it negotiable? It's a legitimate question," he said.
"I'm not suggesting that the answer is it has to be negotiable, but I am suggesting an exploration of the question is not out of order."
No talks are currently scheduled, said Hindle.
"We always prefer to have a negotiated agreement … without having to resort to using the labour capital that we control, but in the end if that's what it takes, then that's what it takes."
The Professional Institute of the Public Service of Canada represents approximately 55,000 scientists and other professionals across Canada's public sector.
http://www.cbc.ca/news/canada/new-brunswick/crown-prosecutors-contract-strike-union-1.3742665