Détails de la nouvelle
Connexion
Dernières nouvelles
<-- Retour au nouvelles archivées
---
Alberta's Crown prosecutors seek injunction in Federal Court to relieve workload
19-05-2016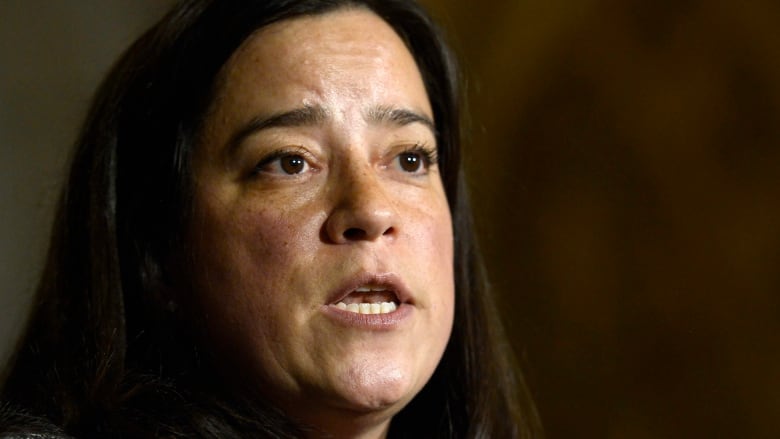 Justice Minister and Attorney General of Canada Jody Wilson-Raybould is the minister responsible for the Public Prosecution Service of Canada which is now facing a court action brought forward by the Association of Justice Counsel. (Adrian Wyld/Canadian Press)
The union representing federal Crown prosecutors is taking the unprecedented step of seeking an injunction in Federal Court to stop the Public Prosecution Service of Canada from requiring its members to staff bail hearings 24 hours a day, 7 days a week.
The Association of Justice Counsel (AJC) has also filed an unfair labour practice complaint against the prosecution service.
On April 29th, federal prosecutors in Alberta were asked to cover an extra 32 four-hour shifts per week, with no additional staff.
The bump in workload comes after a report on Alberta's bail system. The review was ordered after the fatal shooting of a Mountie by a man with a history of violent and criminal behaviour who was free on bail following a hearing handled by a police officer.
Up until the report, police officers handled bail hearings. The report concluded Crown prosecutors should perform that task.
The thing is, Alberta is unique in that it holds bail hearings all day and night, every day of the week.
"What happened here is we were in the midst of putting together a grievance under the collective agreement about the workload in Alberta when they hit us with this 24/7 bail, so really it was really just the last straw in a situation that is completely unworkable for our folks," said Len MacKay, AJC president.
MacKay said the union decided to file its application for an injunction yesterday, when it realized the unfair labour practice, filed last week, would not be heard for at least six months. He said the Public Prosecution Service of Canada (PPSC) has two options.
"One is to convince the court that they don't need to have bail hearings 24 hours a day (...), they'll have to perhaps try a little harder to get some funding to staff this new obligation," MacKay said.
A spokesperson for Canada's Attorney General Jody Wilson-Raybould says PPSC has, to date, not requested any additional funding. No one from the prosecution service would comment as the matter is before Federal Court.
Overtired prosecutors won't fix problem
Alberta's Justice Minister Kathleen Ganley also held back, "As this litigation is between the Attorney General of Canada and the Public Prosecution Service of Canada, it would be inappropriate for me to comment. We will be watching this case closely."
So far, MacKay said the prosecution service has asked its 56 federal prosecutors in Alberta to volunteer to work four extra shifts covering off the hours from 4 p.m. to 8 a.m. Those lawyers then have to show up for their regular workday, sometimes on as little as two hours sleep.
"By moving crowns over to bail court, while you may have somebody a little better experience and better understands the law, if you're using people that don't have the personal, physical capacity to do these things, you're not fixing the risk," said MacKay.
"The messaging from management is please sign up for a shift so you can get one you like, or else you'll get one you don't like. So it is clear they will be assigned," MacKay said.
http://www.cbc.ca/beta/news/politics/crown-prosecutors-alberta-workload-1.3589516