News details
<-- Back to archived news
---
Special Act: an agreement or less money for lawyers
26-02-2017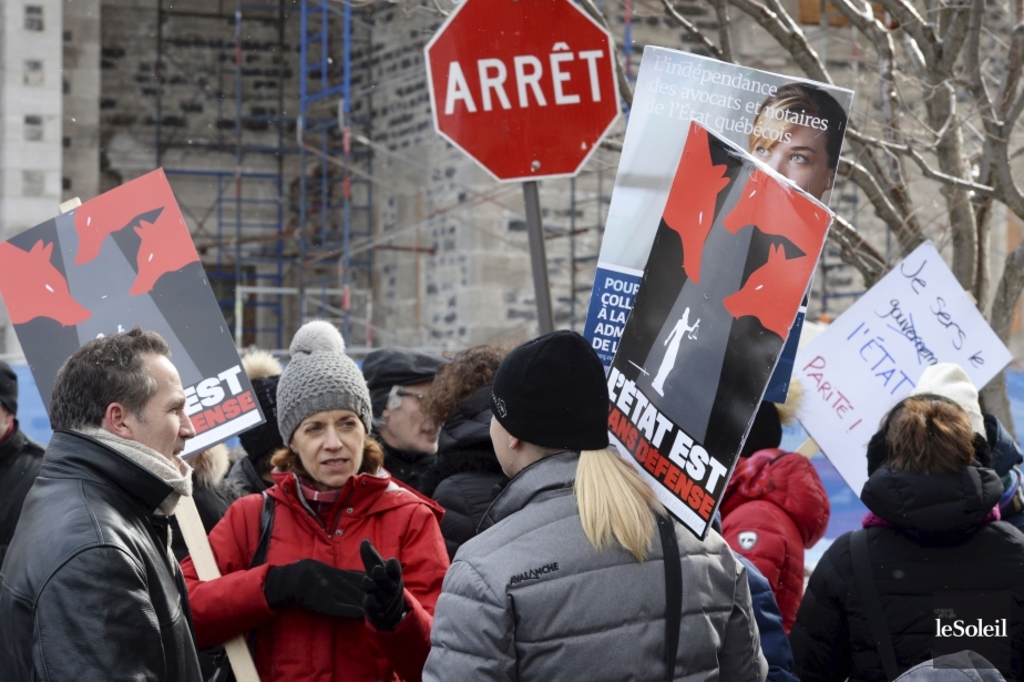 Tabled Monday evening, the special law of Pierre Moreau force the return to work of the 1100 lawyers and notaries of Quebec on Wednesday mornings. (THE SUN, JEAN-MARIE VILLENUVE)

Deposited Monday night, the law forces the return to work of the some 1100 lawyers and notaries of the Quebec State from Wednesday morning.

There is talk of continuing "the talks with diligence and good faith" for a period of 45 days. If disagreements persist, they will be referred to a mediator appointed by the Ministry of Labor. He would have another month to try to bring the parties together, but would not look into the question of the independence of the lawyers.

At first glance, in the absence of an agreement, Quebec will then impose a much lower salary increase than that stipulated in its latest offers. The 2.1% increase expected for 2019-2020 seems to have completely disappeared. The agreement imposed would be 7.05% over five years. All Common Front officials won 9.15% over 5 years in the 2015 negotiations.

It has not yet been possible to corroborate this analysis with official sources on Monday night.

On Monday, both the President of the Treasury Board and Prime Minister Philippe Couillard explained the reasons why they believe that lawyers do not have the same status as prosecutors. However, they are open to discussing it.

Lawyers and lawyers in the Quebec state have been on strike since October 26.

http://www.lapresse.ca/le-soleil/actualites/politique/201702/26/01-5073402-loi-speciale-une-entente-ou-moins-dargent-pour-les-juristes.php