News details
<-- Back to archived news
---
Appeal court sides with ex public servant denied leave to run for election
09-01-2017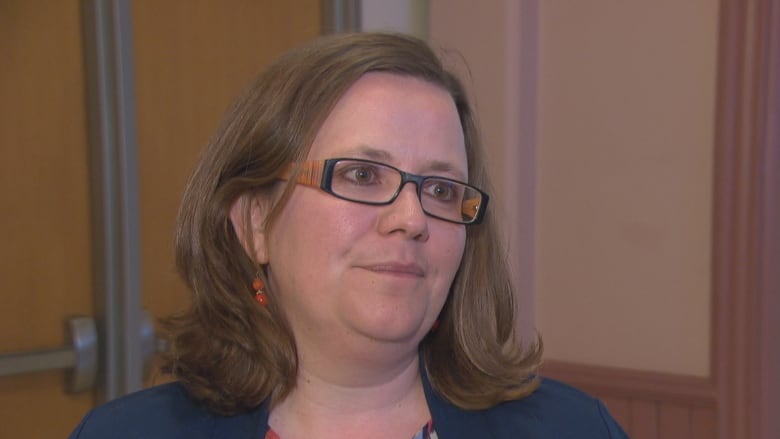 Emilie Taman, the NDP's candidate in Ottawa—Vanier, says she's thankful for the support she received during her legal battle with the Public Service Commission. (CBC News)
The Federal Court of Appeal has ruled that the ​Public Service Commission acted unreasonably when it refused to grant former public servant Emilie Taman an unpaid leave of absence to run as a candidate in the 2015 federal election.
In October, the Federal Court ruled that the Public Service Commission used "proportionate balancing" when it denied Taman a leave of absence without pay to seek the federal NDP nomination in Ottawa—Vanier.
She had applied for a judicial review after losing her job when she decided to run against then Liberal incumbent Mauril Bélanger. Bélanger won the election but later died of ALS, or Lou Gehrig's disease.
In a judgment delivered in Ottawa last week, Justice J.D. Denis Pelletier allowed the appeal and set aside previous decisions, and awarded costs to Taman.
Pelletier concluded that the Public Service Commission didn't justify its refusal to grant Taman permission to seek elected office, and that the commission "did not distinguish between actual impairment of ... Taman's ability to perform her duties in a politically impartial manner and a perception of impairment of her ability to do so."
"I'm grateful for the support I received from the Association of Justice Counsel who chose to staunchly defend the rights of federal lawyers to fully participate in the democratic process," Taman is quoted saying in a news release issued Monday.
Taman is now a professor of criminal law at the University of Ottawa and is the NDP's candidate in the upcoming federal byelection in the riding of Ottawa—Vanier.
https://www.cbc.ca/news/canada/ottawa/emilie-taman-unpaid-leave-appeal-public-service-1.3927238